Enable Easy Rewards and Redemption
Allow customers to earn loyalty reward points on their purchases and redeem them, increasing business' sales. Define how patrons can utilize the points collected by them.
Allow Users to Add Loose Change
Allow users to add their loose change in their loyalty account. Do away with cumbersome loose change in the cash register and enable customers to collect their change till they have enough to redeem it on a purchase.
Set Up Any Currency for Any Country
Set up any country and currency for the business' products and loyalty programme. Select different currency types for different branches of the business worldwide.
Share Rewards Between Branches
Choose to share customer rewards between different branches of the business. Allow customers to redeem points at the same outlet where they made the purchase(s) or at any outlet of the business.
Set Up Multiple Outlet Management
Set up individual profiles for multiple outlets of the business. Add location, manager and staff details to track customers, sales and employee performance at each outlet.
Configure Reward Share
Choose a percentage of sales reward to pass on to shoppers, and assign points to the reward. For example, if a business gives 4% of its sales as reward to customers and assigns 10 points to GBP 1 worth of reward, then on a purchase of GBP 100, a customer will get (4% of 100) * 10 = 40 reward points.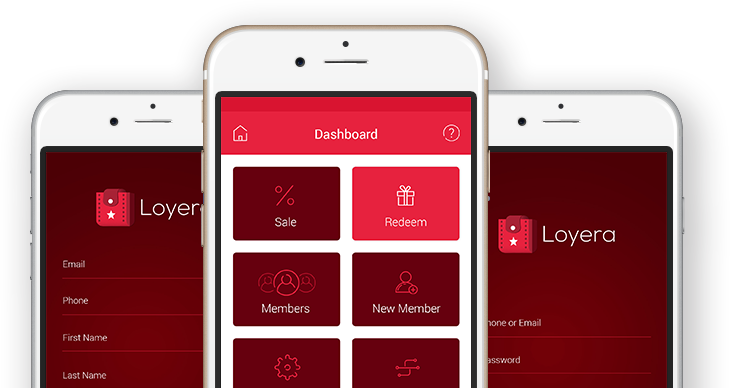 Create Dedicated Business Page
Create and optimise a dedicated business page. Add details about the business and its products and branches, so that customers can find and know the business.
Operating Hours
In the business profile, set up business hours, so that shopper can easily know when they can access the products and services offered. This makes the business more reliable.
Contact Details
It's important to make businesses accessible to customers. Add business' contact details, so that customers can easily communicate queries, concerns or feedback.
Outlet Photos
Add outlet photos to show products, facilities and image-based testimonials to shoppers. Visuals attract attention and appeal to customers more than words.
Reviews
Shoppers can easily add reviews about an outlet and products on the business' profile page. This gives an opportunity to develop a database of free testimonials.
Create Offers and Promotions
Reward patrons for being loyal. Create offers on products and services and push them through Loyera's customer loyalty solution to the business' loyal customers.
Access App in Offline Mode
Use this loyalty programme from anywhere, anytime, even in the absence of an internet connection. The program's offline mode enables merchants to use it from remote locations or at occasions when they are disconnected.
Get Analytics Support
Access data about customers' purchase behaviour at different outlets. Know the demographics of the customers and their ideal purchase basket. Make informed decisions about price points, inventory, operations and rewards.
Market for Free
Get real-time support to promote products and outlets—old and new—to the customers. Push your offers to your loyal customers through Loyera's loyalty software.
Target Location-Based Customers
Create offers for customers located in defined radii of the business' outlets. Become a local champion in selling at best prices through this ace customer loyalty program.
Manage Staff and Productivity
Set up accounts for staff members at each outlet, assigning them unique IDs. Track sales made or loyalty customers added by individual staff members, making setting and monitoring KPIs easy.
Add Shoppers Instantly - QR/Mobile Number
Easily add customers to the business' loyalty programme network by scanning their Loyera QR code, if they are subscribed to the program, or through their mobile number.
Track Shopper Activity
Go through each shopper's purchase activity through Loyera's customer loyalty solution software. Get data to study the purchase behaviour of users with different kinds of profiles.
Empower Shoppers
Shoppers can also use Loyera's loyalty solution software to access full benefits of the loyalty rewards offered to them by Loyera's Merchants.
Automatic Membership
Customers are automatically enrolled to reward programmes when merchants add them to their loyalty database. This also gives them automatic access to Loyera's other services.
List of Nearby Businesses
Shoppers can easily find local Loyera-affiliated stores that are selling the products they want at preferred prices. They can discover local gems and discounts to save money and get quality products.
Reward History
Users can access data about the reward points they have collected from various merchants on Loyera. This helps them select the most valuable shopping options.
Real-time Offer Prompts
Shoppers get real-time offer prompts from merchants whose loyalty programmes they are subscribed to. This customer loyalty solution helps them get the best deals in town.